A supercharged 6.2-litre, eight-cylinder engine will make the Chevrolet Corvette Z06 sports car GM's most powerful production vehicle. Delivering 450kW at 6,400rpm, the Z06 produces 847Nm of torque from only 2,800rpm and maintains 90% of peak torque through to 5,400rpm.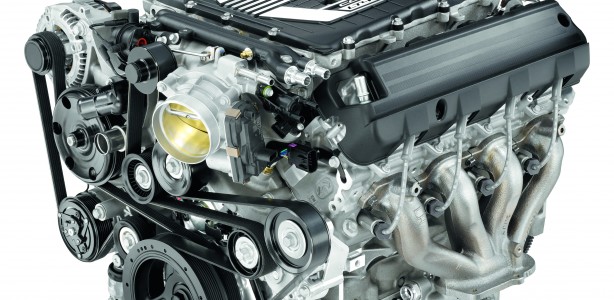 GM's chief engineer for small block engines, Jordan Lee said: "Torque is the pulling power of an engine and the abundance of it at every rpm in the speed range helps the Corvette Z06 to accelerate more quickly and respond nearly instantaneously."
The engine produces 40% more peak torque than the 7-litre LS7 unit of the previous generation and is 7.5% more highly charged than the 2013 Corvette ZR1's 819Nm.

Based on the same 6.2-litre, naturally aspirated engine as in the Corvette Stingray, the new unit incorporates Rotocast A356T6 aluminium cylinder heads – stronger and more heat-resistant than ones made from conventional materials.

Aluminium was also used for the pistons and balancer shaft, while titanium intake valves and steel exhaust manifolds are lighter.Smaller rotors on the 1.7-litre supercharger enable higher-rpm capabilities, spinning at up to 20,000rpm

The latest Z06 will also be the first version to offer an eight-speed automatic, dual-clutch transmission – or customers can specify a seven-speed manual.