You are here:
Forming Technologies Inc
Forming Technologies Inc
FormingSuite® Professional is our signature product for "Green Simulation"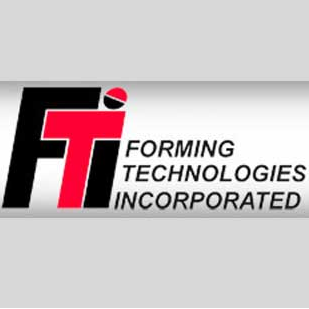 Contact person
Address:
South Service Road 3370, Burlington, Ontario L7N 3M6, Halton Regional Municipality, Canada
Business Details

Map

Reviews
Founded in 1989, Forming Technologies Inc. (FTI®) is the world's leading provider of software solutions for the design, feasibility, and costing of sheet metal components. FTI® has provided OEMs and suppliers in the automotive, aerospace, electronics, and appliance industries with innovative solutions designed to reduce development time and material costs.
Our leading edge technology enables our customers to immediately improve their balance sheet by reducing material and labour costs. FTI® solutions are sold through an international network of reseller partners around the world.
In addition to its "best-in-class solutions", FTI® offers an extensive curriculum of Industry hands on Metal Stamping and Welding training courses that are developed and delivered by industry experts. We also offer engineering services based on our software products and our experience in the sheet metal industry. FTI® professional services include training, engineering, consulting, product feasibility, formability risk assessment, and green simulation.
FormingSuite® Professional is our signature product for "Green Simulation". Automotive OEMs around the world and their Tier 1 suppliers are now demanding Green Simulation to confirm the viability of their quotations for tool and die work.