You are here:
Yusen Logistics
Yusen Logistics
Global Supply Chain Solutions, from Inbound Procurement to Finished Vehicle Transportation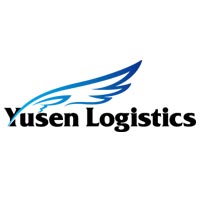 Contact person
Address:
Minato City Tōkyō-to
Type:
Agent/Representative, Exporter, Service Provider
Business Details

Map

Reviews

Videos

News Updates
The multi complex structures and supply chain of the automotive industry impose big challenges on logistics services, and require expertise in the design of supply chain management, process planning and operations efficiency.
This is because the delivery of components from numerous companies in different countries must be carefully coordinated to ensure a smooth manufacturing and assembly process.

Our experts in each global region will work with our clients to provide tailor-made solutions to meet any specific needs and requirements. Yusen Logistics offers world-wide, entire supply chain solutions including inbound procurement, production logistics, service parts distribution, and finished vehicle transportation.

Our range of services includes:
Inbound Procurement Logistics
Buyers' consolidation
Multi-country cross docking
Milk run collection
Parts consolidation center (PCC)
Complete knock down operation
Packing designing
Vendor managed inventory
Production Logistics
Just-in-time (JIT)
Sequencing to production line (Direct dock, P-Lane)
Material handing operation (MHO)
Marketplace management
Kanban system
Shunt operation with RFID
Off-dock inland container yard management
Service Parts Logistics
Night distribution
Cross dock and platform activities
Scanning and visibility
CBU (Complete Built Unit) Transportation and PDI (Pre Delivery Inspection)
Land/sea/air transportation for CBU includes prototype vehicles
PDI
Other Related Services to Automotive Industry
3PL / LLP (Lead Logistics Provider)
Equipment transportation and installation
Optimal site simulation tool
Route optimizing simulation tool
Pipeline visibility system and PO management system
Return rack and lithium ion battery collection
Other logistics technologies (Double-deck containers for SKD or motorcycles, Strang system for coil transport, anti-vibration for sensitive electrical auto parts.)
for more details, visit: 
Yusen Logistics